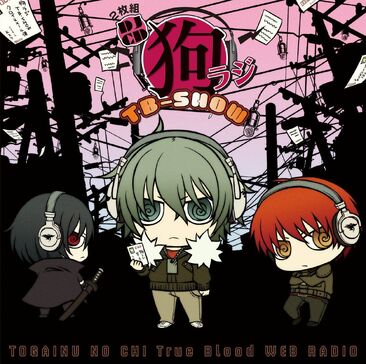 Inu Radi TB-SHOW (狗ラジ TB-SHOW) is a trimmed recording of an episodic web radio show lead by Kosuke Toriumi (Akira's voice actor). It features two discs and was released on December 28, 2008.
External Links
Edit
Ad blocker interference detected!
Wikia is a free-to-use site that makes money from advertising. We have a modified experience for viewers using ad blockers

Wikia is not accessible if you've made further modifications. Remove the custom ad blocker rule(s) and the page will load as expected.